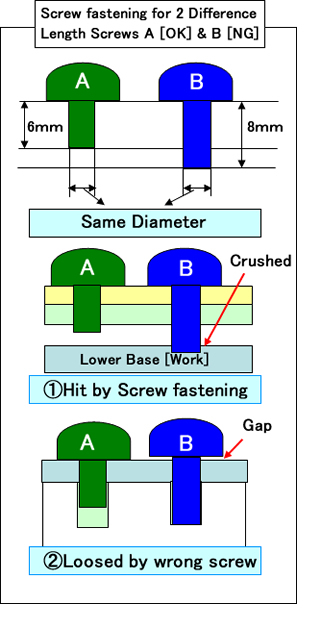 Same Torque Data But Screw Fastening Time shows 2
difference carving line by our screw manager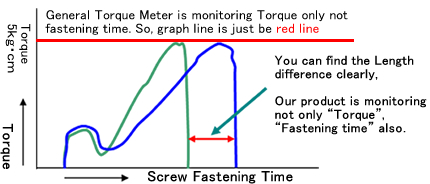 According to usual method of checking torque value, We cannot find difference of A and B. Therefore, usual torque checking judged "OK" both A and B.
But B is NG actually.
So, Still many problems of screw fastening are happening. After screw fastening, nobody can find this wrong screw fastening absolutely.
So, it is important to check the "fastening time value" and "Toque"

while screw fastening

.
Our new technology made the possible to do it.
Detecting the "Fastening Time" & "Torque", and also determine

"Fastening A is OK

& Fastening B is NG" while screw fastening.

We can present safety working.