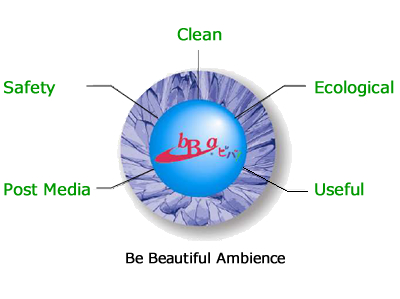 【Clean】
■ Free from scratches, keep the surface bright
■ Clean and safety with antibacterial and antifungal treatment
■ Easy to keep a room clean by just wiping out with cloth
【Safety】
■ Safe with unslippable treatment on the surface.
■ Certified as a noncombustible material
  ( Certified No. NM-2507 )
■ Good chemical resistance.
  Strong against strong acid and alkali.
【Post Media】
■ Supplied in various colors and designs.
■ Inkjet printable films that can be supplied.
  not only in one piece order but also in a major order.
■ Original floor signs, large size and so on are supplied depending on your ideas.
【Ecological】
■ Using the PET based material that is safe to human beings and environments and recyclable.
■ Preventing changes in color and discoloration caused by ultraviolet protection.
■ Accessible as littering prevention films.
【Useful】
■ Easily applied and easily removed.
■ Applicable to many places such as floors, walls and ceilings.
■ Protect the surface of all things just by fitting.